Head Coach Andre Coley said the West Indies A team tour of South Africa was important to defining and developing the depth of talent in the longer formats of the sport in the Caribbean.
The team, led by wicketkeeper-batsman Joshua Da Silva, departed from Barbados on Tuesday for a trip on which they will play three "Tests" against South Africa A between November 21 and December 8 in Benoni, East London, and Bloemfontein.
"It will give us an opportunity to boost our red-ball opportunities outside of the Caribbean," Coley said in an interview with CWI Media. "Earlier this year, we went to Bangladesh, and we did well there, and now we are going to another part of the world – South Africa.
"It will give us an opportunity to explore the brand of cricket that we want to play. Our next international assignment is in Australia, and six months after that we go to England, so this A team is positioned to offer red-ball playing opportunities on the back of the just-concluded Super50 Cup."
Coley is also head coach of the West Indies senior Test side, and he accompanied Kraigg Brathwaite's squad on their tour last year to face the Proteas under Temba Bavuma, so this will be his second trip to South Africa in a year.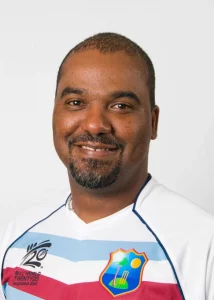 "The South Africans are a team that want to play a specific way, and they always look to challenge you, but they respect our players," Coley said. "The pitches have offered pace, have offered bounce, so you will have pitches on which you can trust the bounce.
"Players can, therefore, express themselves, whether they are batting or bowling, but it has never really been a place where the spinners have excelled, so it's also an opportunity for our spinners to learn to be effective in those conditions, and I am looking forward to being there."
Coley, a former Jamaica wicketkeeper-batsman, said the main objective was to come away from the trip with wins under the team's belt, but there were other goals that will be equally important for the development of the West Indies squad.
"You learn to win over time," he said. "We want to see our primary batsman scoring loads of runs, as well as the all-rounders and bowlers averaging above 20 or 30 and building lower order partnerships, that will help to expand our batting options," he said.
"Once we are able to tick the boxes that we have agreed upon, 75 per cent or more of what we have aimed for, that will help to define success."
Tevin Imlach was named the vice captain of the squad, which include five players with senior Test experience – Da Silva, left-handers Tagenarine Chanderpaul and Kirk McKenzie, and fast bowlers Jayden Seales and Shermon Lewis.
Three played that made their first-class debuts this year were also named in the squad – batsman Kevlon Anderson, fast bowler and fellow Guyanese Shamar Joseph, and spin bowling all-rounder Abhijai Mansingh.
Former Jamaica left-hander and West Indies captain Jimmy Adams, the former Cricket West Indies director of cricket, and former Australia fast bowler Shaun Tait are the assistant coaches.
FULL SQUAD: Joshua Da Silva (captain), Tevin Imlach (vice captain), Kevlon Anderson, Tagenarine Chanderpaul, Kavem Hodge, Akeem Jordan, Shamar Joseph, Shermon Lewis, Jair McAllister, Zachary McCaskie, Kirk McKenzie, Abhijai Mansingh, Jayden Seales and Kevin Sinclair. (CMC)